So, you think you know jazz? Think again!
Now in its second year, the SF Offside Festival presents three nights of incredible music that at once defines and defies the genre.
Featuring the best and brightest of the Bay Area scene—including local legends Howard Wiley and Marcus Shelby, two-time Grammy Award-winner Mads Tolling, Bay Area bulwarks Dave Mihaly, Steve Adams, Sheldon Brown, and Jaz Sawyer, plus emerging stars from a new generation of composers, Aram Shelton, Lisa Mezzacappa, Jordan Glenn, and Alex Pinto—SF Offside demonstrates why San Francisco is on the cusp of becoming the epicenter for new innovations in jazz.
Night 1 – "Streams" – Thursday, May 23, 8-11pm  
Awaken Café, 1429 Broadway, Oakland, CA 94612
Wiener Kids Family Band + Mucho Stereo + Waystanders 
Night 2 – "Currents" – Friday, May 24, 9pm-midnight 
Duende, 468 19th Street, Oakland, CA 94618
Howard Wiley Trio + Mads Tolling Quartet
Night 3 – "Tides" – Saturday, May 25, 8-11pm 
Community Music Center, 544 Capp Street, SF, CA 94110
Dave Mihaly & the Shimmering Leaves Ensemble + Sheldon Brown Group +
Lisa Mezzacappa-Steve Adams Duo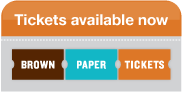 Tickets are sliding scale: $10-20 at the door or $25-45 in advance for a festival pass.